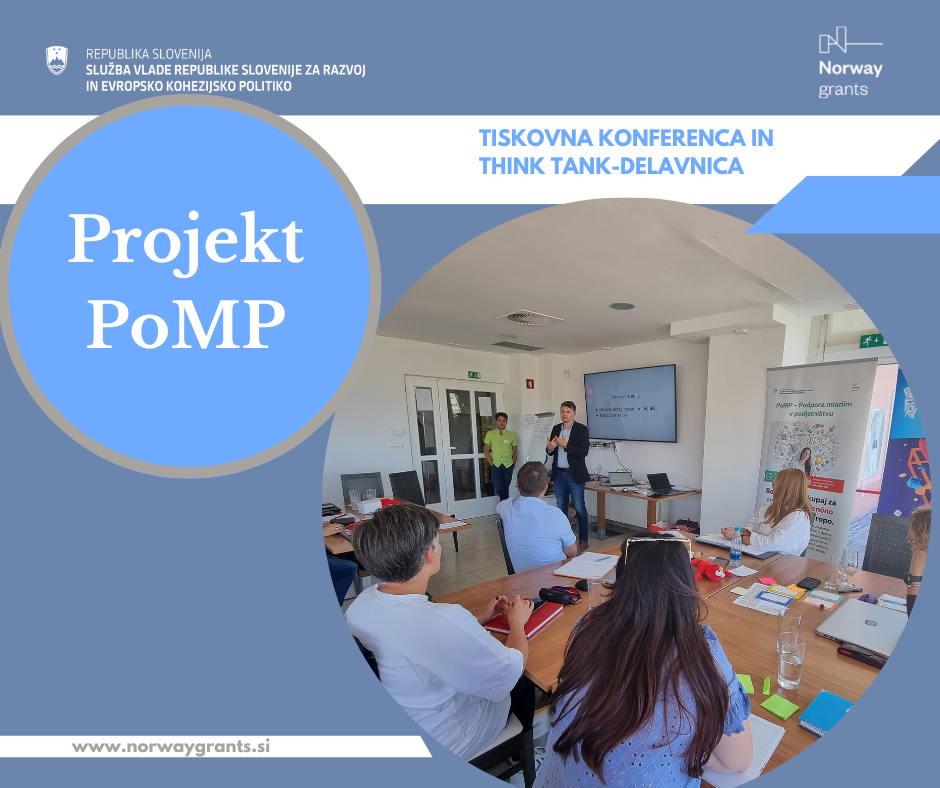 19 and 20 September 2022 – A two-day Think Tank workshop for principals was held in Kozana in Goriška Brda, followed by a press conference presenting the PoMP project – Fostering entrepreneurship skills in schools.
Cooperation with principals is an extremely important part of the PoMP project (full project title: Fostering entrepreneurship skills in schools). In the project, which is co-financed by the Norway Grants under the programme Education, Scholarships, Apprenticeship and Youth Entrepreneurship, the most important goal is the training of teachers to mentor young people in entrepreneurship. Project promoter is Scientific research centre Bistra Ptuj and project partners are Primorska Technology Park, Development Centre Novo mesto, SAŠA incubator, Ltd and the Norwegian University of Science and Technology.
The PoMP project is a two-year project in which many activities for principals, teachers and students will take place, such as the PoMP Academy for mentor training, entrepreneurial activities for pupils and students, which will be carried out by trained mentors, and the exchange of good practices with Norwegian partner.
All these activities will help principals, mentors and schoolchildren develop a developmental mindset and acquire entrepreneurial competences.
You can read more about the projects on our website https://www.norwaygrants.si/projekti/splosne-informacije/