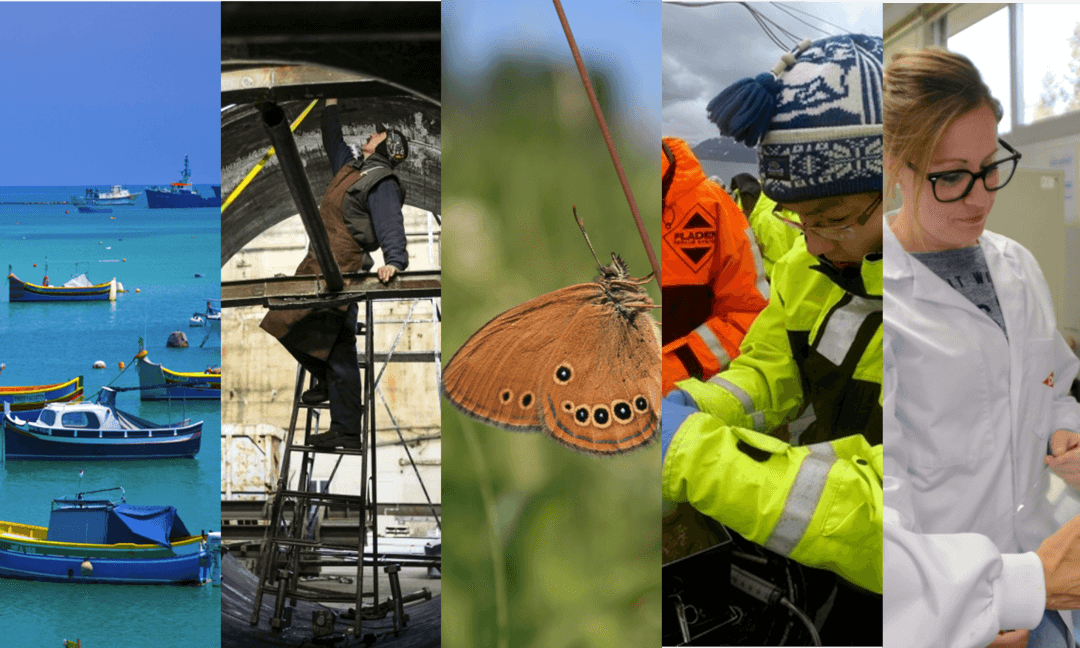 2018 is on pace to become the 4th hottest year…in history! That is not a record anyone would want to defend. Putting an end to climate change and making sure the next generations are safe is key to our future. Through the EEA and Norway Grants, hundreds of inspiring projects have seen the light over the past few years.
From Arctic explorations in Poland, preserving biodiversity in Slovenia, developing green business in Romania to water management in Malta, there is no limit to how far and how green we can go when we work together, across borders, communities and cultures. Here are five projects changing the game.
Take 5′, grab a coffee, and get inspired!
What impact does climate change have on the Arctic ecosystem? With support from the Norway Grants, Polish and Norwegian researchers have joined forces to develop a better understanding of the implications of ocean warming. The POLNOR project has taken a step towards filling this knowledge gap. The project was one of ten Polar research projects – with a total allocation of around €10 million – that have been funded through the Polish-Norwegian research programme. Find out more here.
How can an island in the middle of the sea get enough fresh water? By taking good care of the scarce amount of water that nature provides. Due to the constant threat of resource depletion, Malta is extremely vulnerable to water crises. This is why the establishment of the 'Malta Water Conservation Awareness Centre' has been so crucial for shedding light on the issue. Through this project, supported by the EEA and Norway Grants, the aim has been to establish an information centre that focuses on water conservation and management, as well as geology, meteorology and archaeology. Find out more here.
The Ljubljana Marshes are deemed to be one of the most important areas in Slovenia when it comes to biological diversity. However, with more than 1 100 farms and 85 000 inhabitants, the marshland is increasingly being used for food and hay production. Through the 'Ljuba' project, plants threatened with extinction are monitored and protected, overgrown marshland is cleared of non-native growth, while farmers in the area are being trained to maintain biological diversity. Find out more here and here.
IKON IDEEA, a Romanian company, has been modernising its hydropower production facilities in Cluj in close cooperation with its Norwegian partner, Rainpower. With support from the Norway Grants through the Romanian 'Green Industry Innovation' programme, IKON IDEEA is now able to make their its production process a lot greener. The project is one of 51 projects supported through the €29.7 million 'Green Industry Innovation' programme financed by Norway. The programme aims at encouraging more sustainable production processes, product design and services in Romania. Find out more here.
Spain is one of the biggest consumers of seafood products in Europe, with the average person eating more than 40kg per year. This means a lot of waste and a clear need for innovation in the packaging area. The EcoFishPack project is run by two companies in Spain, Dow Chemical and ULMA Packaging, and focuses on developing new packaging materials. EcoFishPack is one of 162 projects financed by the EEA Grants under an €18 million programme to strengthen the knowledge base on climate change and increase the application of environmental technology in Spain. Find out more here.