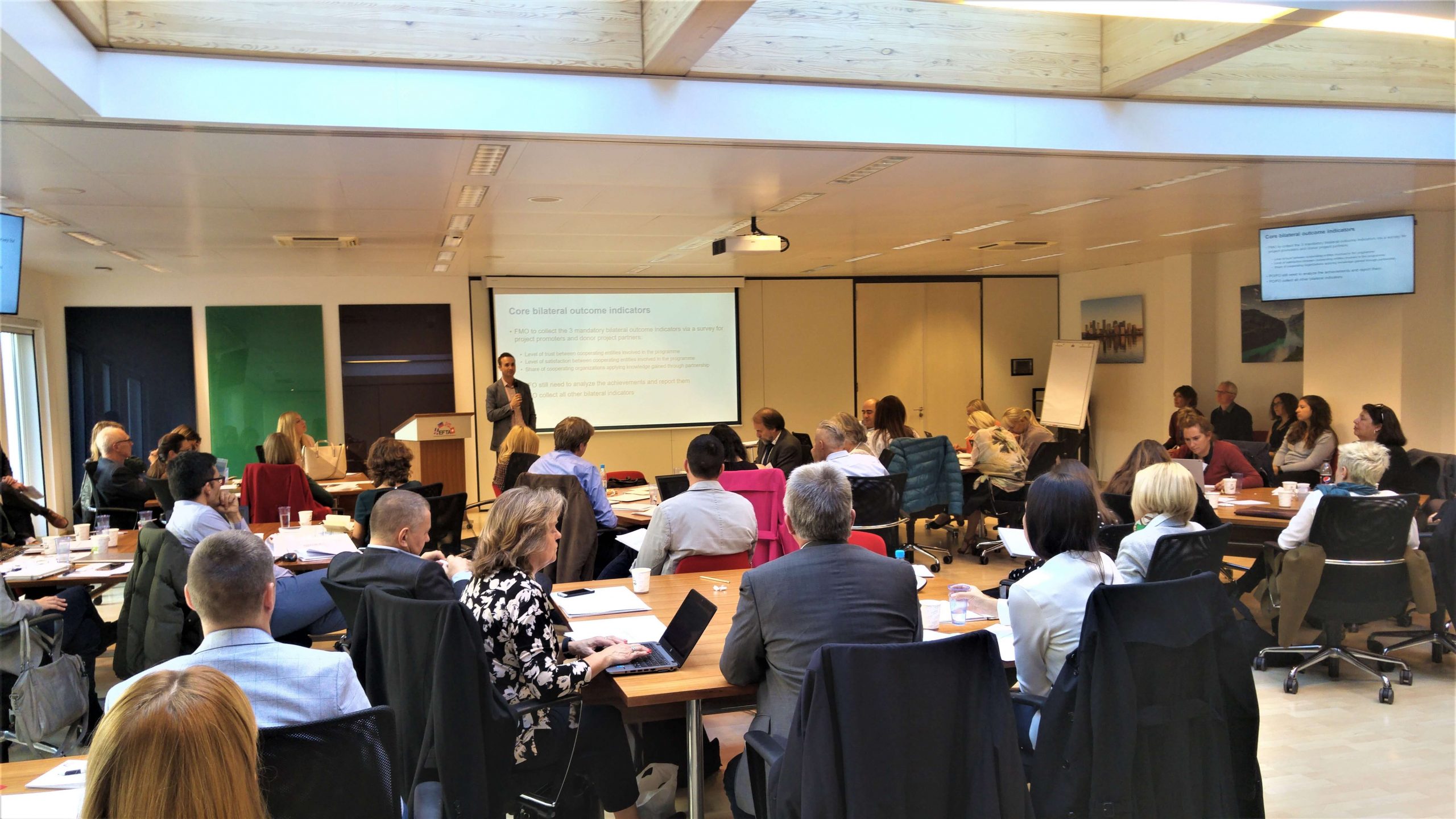 Brussels, 9 and 10 July 2018 – Financial Mechanism Office organised the first workshop for Donor Programme Partners and Programme Operators putting spotlight on environment-related matters.
The workshop brought together representatives of Programme Operators from 12 beneficiary states to present and discuss their draft environmental programmes. In this context, Slovenia will develop and implement the Climate Change Mitigation and Adaptation programme.
Beneficiary states learned they share a variety of common challenges and issues that will be tackled in their respective programmes, including supporting investment in renewable energy, sustainable mobility, circular economy, ecosystem restoration and management of ecosystem to reduce vulnerability and build resilience to the impacts of climate change, environmental mapping for better planning, improving various strategic and governance models and taking action to reduce greenhouse gas emissions. A number of similarities between the programmes and the desire to share good practices reflect the common interest of programme operators from different countries to deepen cooperation on environmental and climate change matters.
Representatives from Financial Mechanism Office presented the content and guidelines to improve bilateral cooperation, communication and reporting on programme implementation.