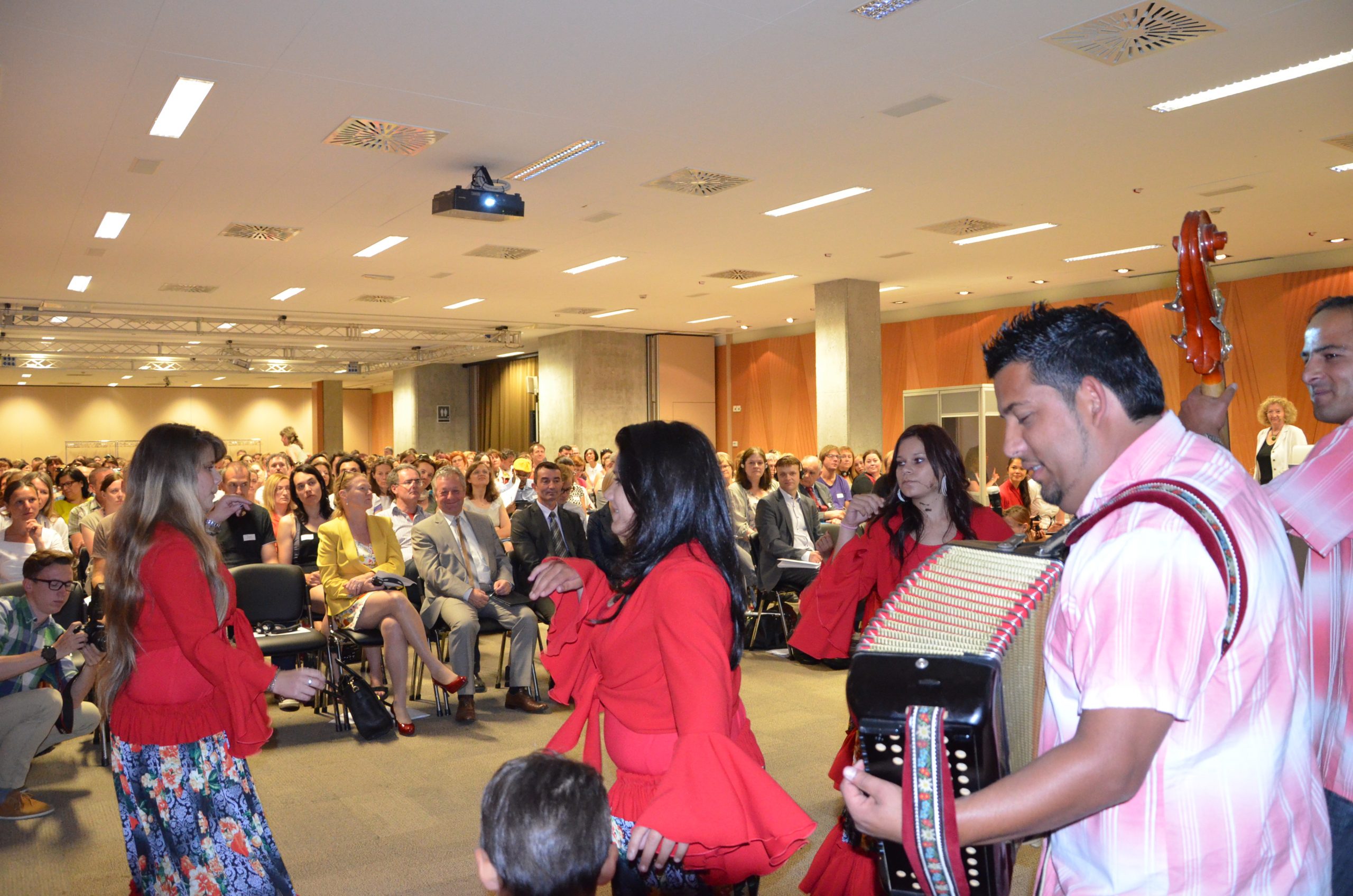 The Launching event for the EEA Financial Mechanism and the Norwegian Financial Mechanism took place on 19 June 2013 at the Ljubljana Exhibition and Convention Centre. The event titled Cooperation for joint objectives was attended by over 400 visitors who were welcomed also by the Minister responsible for economic development and technology Stanko Stepišnik, MSc and the Ambassador of the Kingdom of Norway H. E. Tove Skarstein.   
In his opening address Minister Stepišnik, MSc underlined that Slovenia has been thus far successful in the absorption of the grants in the framework of both financial mechanisms as the programming period 2004-2009, when Slovenia was eligible to a little under 18 million Euros, was closed with a 93.9 percent realisation rate. In the present programming period Slovenia is eligible to a little under 25 million Euros – 11.5 million Euros under the EEA Financial Mechanism and 13.3 million Euros under the Norwegian Financial Mechanism. It is foreseen that by the end of September this year the Ministry of Economic Development and Technology will publish a public call for proposals for both programmes. The call will be worth 16.8 million Euros. Projects in the field of biodiversity, conservation and revitalisation of cultural and natural heritage, public health and gender equality will be eligible to apply for the public call for proposals.
The Minister and the Ambassador of the Kingdom of Norway underlined the importance of bilateral cooperation between the states, which is, indeed, the main focus of the financial mechanisms. Today's event, organised by the Ministry of Economic Development and Technology, acting as the National Focal Point for the Norwegian Financial Mechanism and the European Economic Area (EEA) Financial Mechanism, in cooperation with the Centre for Information Service, Co-operation and Development of NGOs (CNVOS) and the Regional Environmental Centre for Central and Eastern Europe (REC Slovenia), focused on the networking of the potential applicants, Slovenian as well as foreign.
The event was also attended by the representatives of the Financial Mechanism Office as well as the representatives of Donor States framework organisations of individual fields who presented the possibilities of bilateral cooperation with the potential Slovenian applicants for both calls.
Please find below the presentations and materials of today's event and a photo gallery on our Facebook profile. More materials are available in Slovenian.
Presentation of Norway grants programme
Presentation of EEA grants programme
Presentation of the NGO programme
Presentation of the Scholarship Fund
Presentation of the non-governmental sector in Norway
Presentation of the non-governmental sector in Iceland