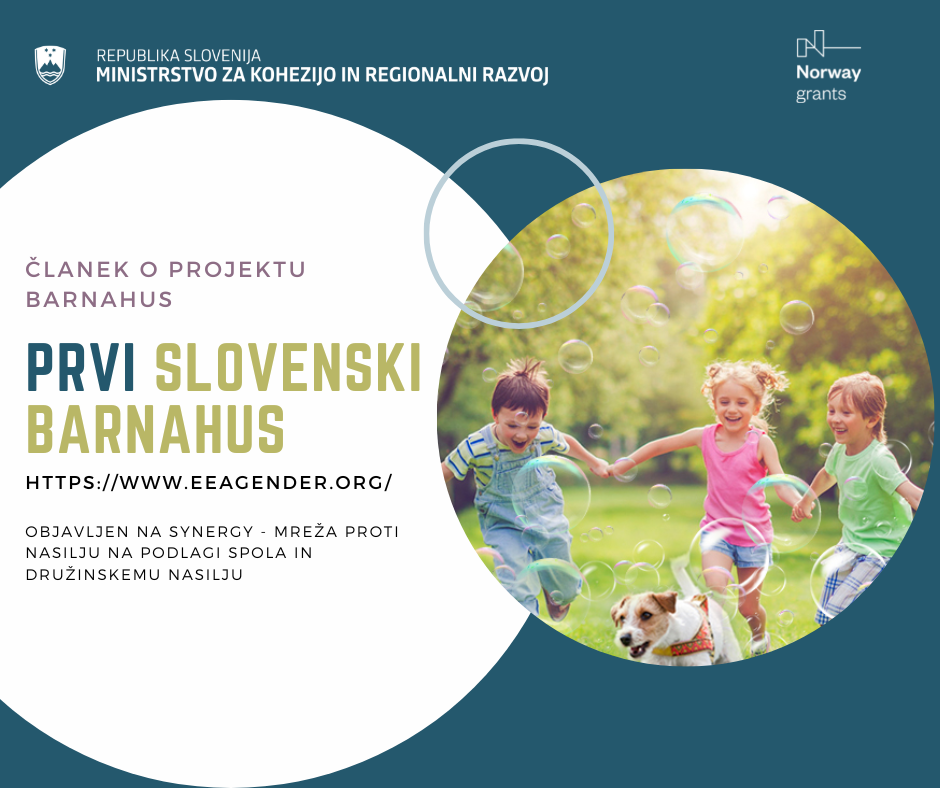 9. march 2023 – A new project story about Slovenia's first Barnahus is available also on the Synergy Network website.
The SYNERGY network brings together governmental and non-governmental stakeholders from different countries cooperating to prevent and combat gender-based and domestic violence under the EEA and Norway Grants.
In May 2022, the first Barnahus opened in Slovenia. The Barnahus (Children's House) is the leading European model for treating child victims of sexual abuse. A unique multidisciplinary and interagency approach brings together all relevant services thus preventing re-victimisation of children and providing a coordinated and effective legal response for all children.
The general goal of the project is to provide child-friendly justice in accordance with EU directives, and to improve interagency cooperation in processes and procedures concerning the treatment of abused children according to the Barnahus model. Abused children are the main beneficiary of the project Barnahus in Slovenia.
For more information about the project, click here or visit the project website, website of the Financial Mechanism Office or website of the Council of Europe.