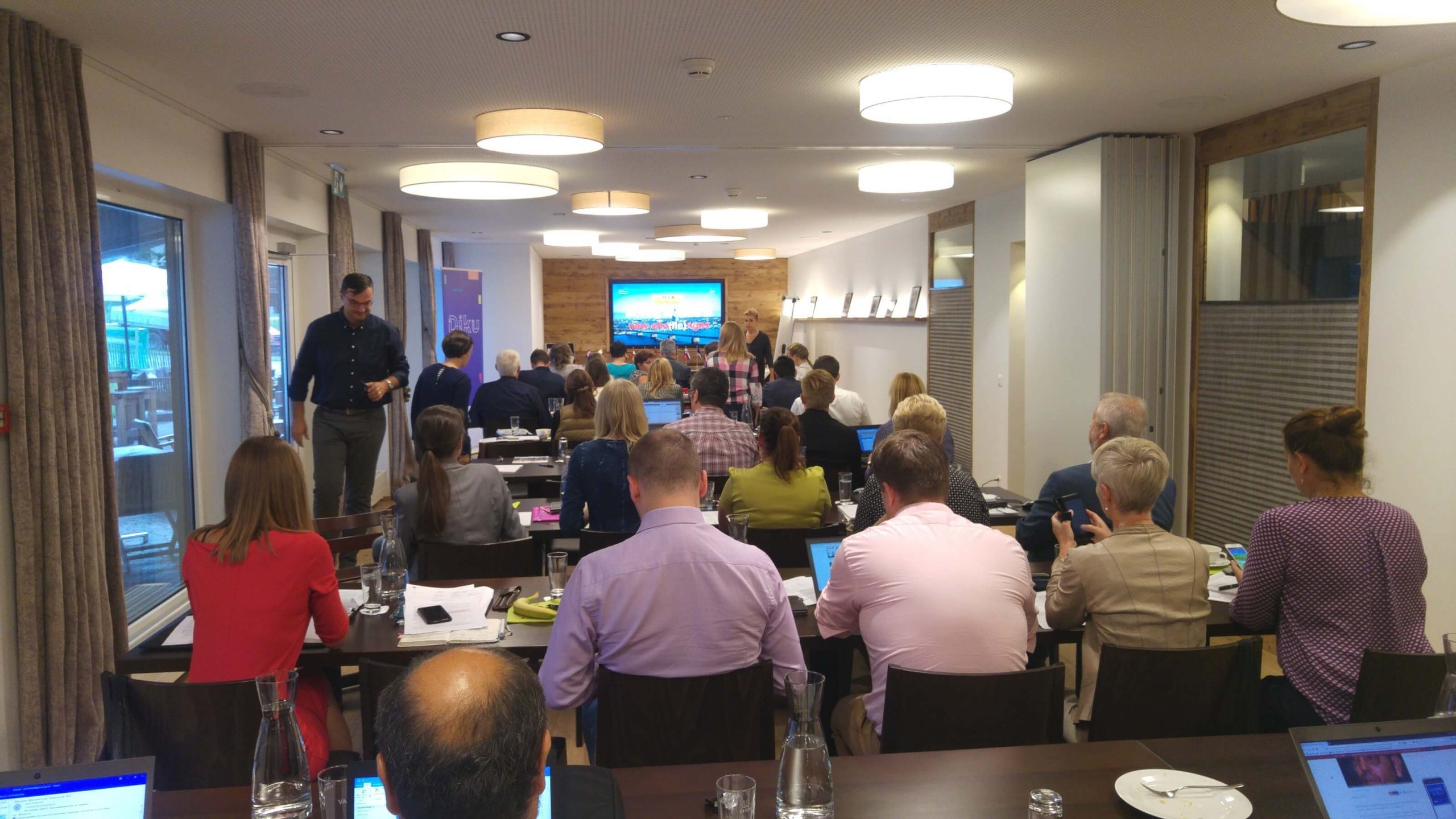 The second meeting bringing together representatives from 11 beneficiary states, donor representatives – programme partners from Norway and Liechtenstein and representatives from the Financial Mechanism Office and Norwegian and Liechtensteinian ministries of foreign affairs who focused on the progress made in priority area of education was held between 4 and 6 September in Liechtenstein. The meeting was an opportunity to share status updates and learn what stage of the programming process and implementation the education-related programmes financed by the EEA and Norway Grants in individual beneficiary states were in. The participants were also given valuable advice and guidance on taking next steps towards full and effective programme implementation. The apprenticeship systems in place in donor states were presented at the meeting.
The gathering was a perfect opportunity for the stakeholders to share valuable experience and good practice with programme operators from other countries and with partners from donor states, and provided a platform for strengthening bilateral relations.
A programme called Enhancing Human Capital, which includes three programme areas and whose aim is to improve human capital and knowledge base, will be implemented in Slovenia with the support from the EEA and Norway Grants. Norwegian Centre for International Cooperation in Education and National Agency for International Education Affairs from Liechtenstein will play an important part in the programme implementation in their role as donor programme partners.