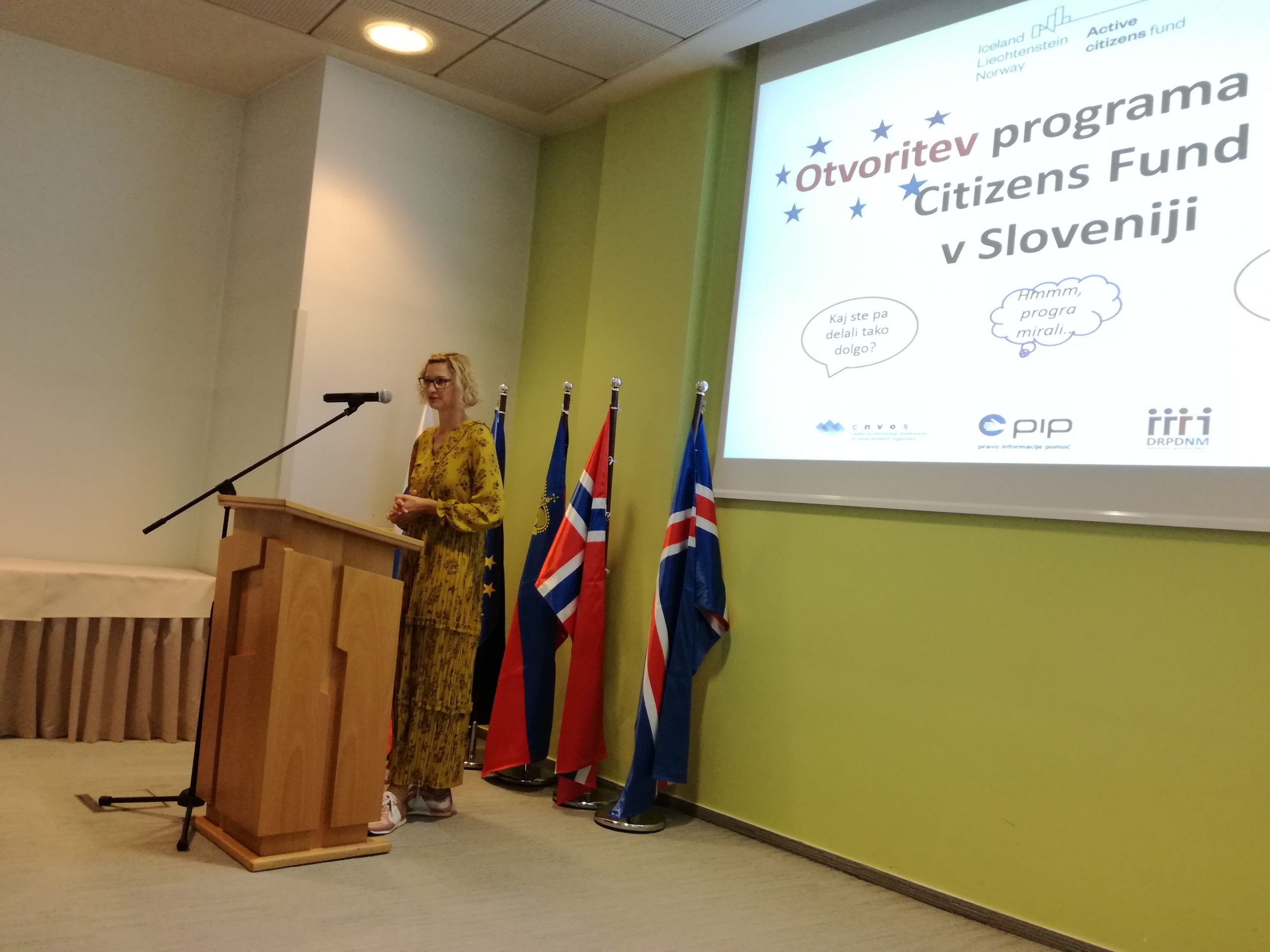 Ljubljana, 10 October 2019 – At the official opening of the programme, Tina Divjak (CNVOS) presented the main features of the programme, which is aimed at sustainable development and strengthening of the non-governmental sector as well as basic information on calls for proposals.
Participants also listened to Nataša Babuder Rumpret (GODC), who provided general information on both financial mechanisms and programmes implemented in Slovenia, and Anna G. Striethorst (Financial Mechanism Office in Brussels), who emphasized the importance of the Active Citizens Fund. Some successfully implemented projects from the previous period were also presented.
Information on the programme and its calls for proposals is available on the programme's website.