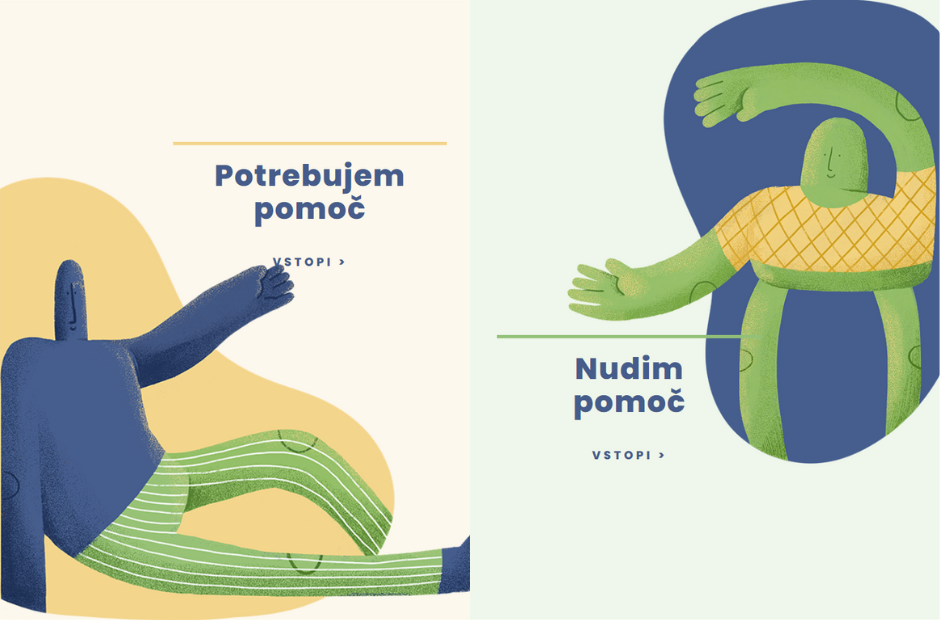 20 April 2023 – TRIALOG, an online platform providing young people with all kinds of information about mental health and peer-to-peer violence to empower and mobilise them was officially launched at the expert meeting ''Young people and mental health – a long-distance race'' that took place on Monday, 17 April 2023 as part of the project TRIALOG.
Online platform TRIALOG

The newly created online platform TRIALOG has been designed for young people to raise awareness about mental well-being and improve understanding of peer violence and intimate partner violence in an effort to empower youth, help them easily recognise different types of stress (in themselves or in peers) and take informed action that creates real change. The online platform covers the following useful adolescent topics:
Peer-to-peer positive dialogue and support where young people give their own self-care ideas to those in need or share lived experience of violence and tips on how to mobilise local communities to work together to improve mental health;
Tips and advice on how to cope with stress and which steps to take to support mental well-being, including through various meditation and relaxation techniques;
Interactive content presented in an innovative and youth-friendly way: a quiz on recognising forms of violence and mental health myths and stereotypes.

Expert meeting ''Young people and mental health – a long-distance race''
The expert meeting that gathered both the expert and general public focused on the challenges, opportunities, potential solutions and good practices in young people's mental health and peer-to-peer violence. The ever-growing importance of this topic has also been underscored by the recent case of peer violence that happened in Celje. The rising number of such events shows that existing prevention mechanisms fail to deliver and underlines the need to address the issues of young people's mental health and peer violence at a systemic level.
The expert event brought together panelists that aimed to shed light on young people's mental health and on the prevalence and impact of peer violence. Dr. Ksenija Domiter Protner, school counsellor at the Prva gimnazija Maribor high school; Tina Pivec, Master of Psychology and young researcher at the Educational Research Institute, Lara Mavrič, president of the student community and student at the Prva gimnazija Maribor high school, and project lead, Tjaša Rupar, discussed mental health issues that teens and young adults face today. They also touched on existing support structures and services young people can turn to to get help, identified good practices that can serve as inspiration, and identified systemic gaps and areas where there is still considerable room for improvement.
Project Trialog
Supported through the Norway Grants, TRIALOG has been developed as a response to the challenges young people are faced with in today's world. Certain problems and stresses that covid-19 unveiled or made worse have remained part of everyday lives of many young individuals even now that covid-19 restriction measures have long been lifted.
As a consequence, poor mental health has been observed among young people, due mostly to rising anxiety and depression rates. Forced social isolation and lack of contacts during the pandemic have left many young people struggling with low self-esteem, reduced independence, social withdrawal and tendency to self-isolate. Material deprivation and deteriorating relationships, rise of peer-to-peer violence, intimate partner violence and domestic violence took an additional toll on mental health of many vulnerable young people.
TRIALOG is a project that fosters empowerment and mobilisation of young people and individuals who work with young people either on a professional or semi-professional basis, and has been designed to help young people cope with the emerging challenges of the new normal.
The project is led by the Project Promoter Institute for Gender Equality Maribor (IPES) and implemented in cooperation with project partners AVISENSA, Institute for Psychology, Counselling and Education; Centre of Extracurricular Activities Ptuj, Adult Education Centre Ormož, Urban Municipality of Ptuj and Youth Council of Urban Municipality of Ptuj.