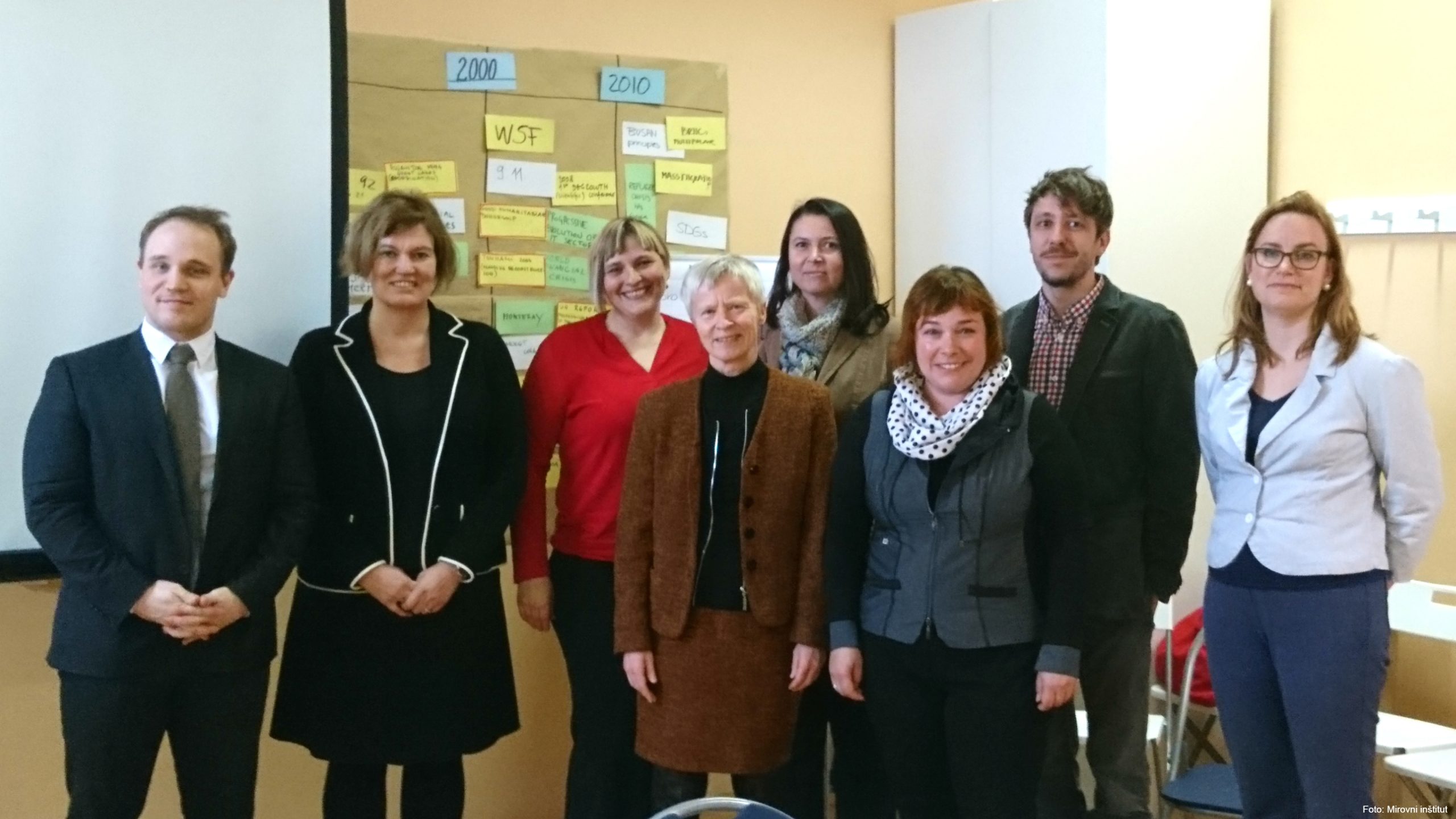 On the sidelines of the official visit to Slovenia and the Conference on the Women, Peace and Security Agenda, the Donor States representatives visited the Peace Institute which implemented the project ''Fathers and Employers in Action'' under the Norwegian Financial Mechanism Programme 2009–2014.
The representatives of the Donor States got acquainted with the project called "Fathers and Employers in Action" or ODA during their visit to the Peace Institute on 14 February 2018. The Donor States delegation included the representatives of the Embassy of the Kingdom of Norway in Budapest and the representative of the Ministry of Foreign Affairs of the Kingdom of Norway. Representatives of the Programme Operator for the Norwegian Financial Mechanism Programme and the National Focal Point from the Government Office for Development and European Cohesion Policy also participated in the meeting. Besides highlighting the project outcomes, the discussion also focused on the possibility of taking the collaboration with employers to the next level and looking into possible cooperation with partners from Norway.
Donor States representatives thanked for the project presentation and were pleased to learn how successful the project had actually been. They further commended the project promoter and its partners for the powerful and game-changing idea behind the project and its content. The ODA project addressed the issue of work-life/family balance, a growing struggle of present day working fathers to reconcile their work ambitions and family life. The project aimed at raising awareness of the importance of gender equality, fostering equal involvement of fathers in parenting, and encouraging cooperation between working fathers, employers and trade unions in development and testing of new strategies and family-friendly work arrangements. The project was implemented by the Peace Institute and project partners University of Ljubljana, Association of Free Trade Unions of Slovenia, Nicha d.o.o. and Reform – Resource Centre for Men from Norway.