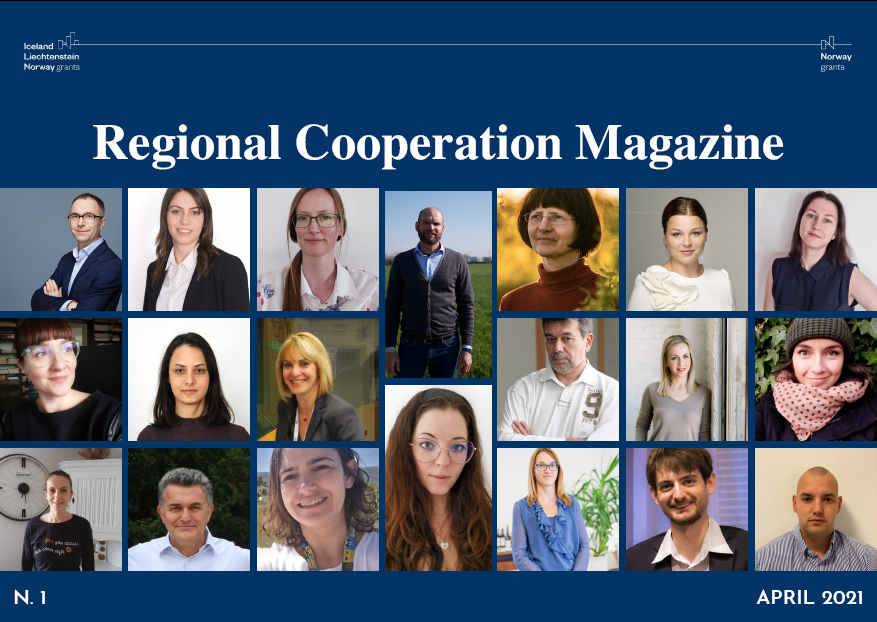 3 May 2021 – The first issue of the online magazine of Fund for Regional Cooperation has been published, in which the projects of this fund are presented.
The Fund for Regional Cooperation
The Fund for Regional Cooperation is a novelty of the EEA and Norway Grants in the present period. The Fund explores transnational and regional cross-border cooperation across the beneficiary states of the Grants, focusing on common European challenges that can only be solved through shared efforts. Since European challenges don't stop at the EU border, ten neighbouring countries have been invited to take part in the cooperation. The focus of the Fund rests on the programme areas of the EEA and Norway Grants.
The fund operator, assisting the Financial Mechanism Office in implementing the EEA and Norway Grants Fund for Regional Cooperation is a consortium, consisting of Ecorys Polska and JCP Italy.
Projects under the Fund for Regional Cooperation
The projects supported are regional cross-border or transnational in nature and involve partners and activities in at least three different countries. Funding is allocated to support inclusive dialogue and the strengthening of cross-border and transnational networks, capacity building, knowledge sharing and policy exchange to accelerate innovation; the development of sustainable cooperation structures between the business sector, public sector, civil sector and academia; and engagements contributing to and enhancing effectiveness and efficiency in policy development and responses to common European challenges.
Under the first call for proposals more than 700 applications were submitted, covering all 23 areas. 20 projects have been selected.
Online Regional Cooperation Magazine
This platform is needed to give projects a space to share their results. The Mag is a tool to give them voice.
Enjoy the Mag!