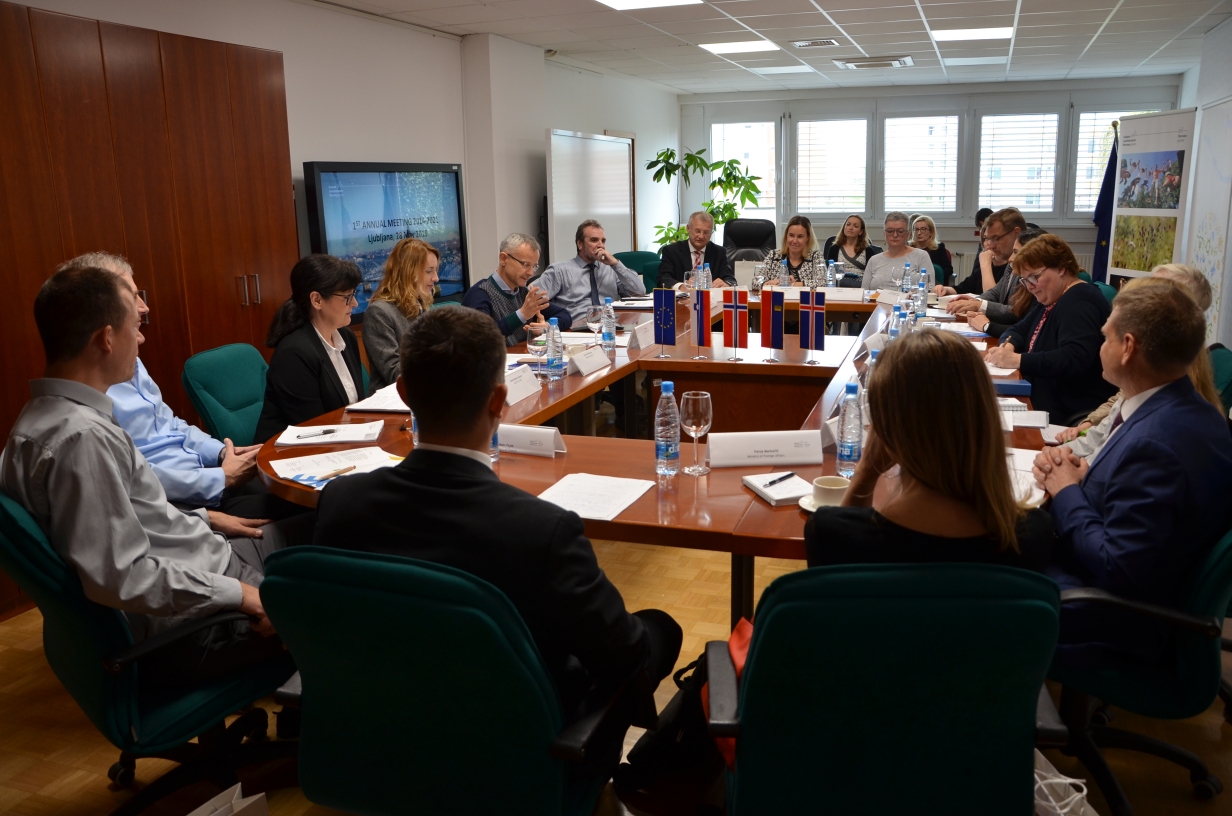 Ljubljana, 27 and 28 May 2019 – Representatives of the Donor States visited Slovenia and met with Slovenian Government Office for Development and European Cohesion Policy, which acts as the National Focal Point and Programme Operator, and other participants to jointly assess the implementation of the EEA and Norway Grants. 
On the first day of their two-day visit, the representatives of the Donor States and GODC visited CMEPIUS, the Programme Operator of the Scholarship Fund in the period 2009–2014 and the operator of the small grant scheme under the "Enhancing Human Capital" programme in the current period. At CMEPIUS their representatives summarized the activities of the previous period, while the representative of the Biotechnical Center Naklo presented three projects that were implemented in the previous period, including the project WOW – We open and share our worlds in which students and educational staff gained valuable and unforgettable experience.
On the second day, the Donors approved the Final Strategic Report on the implementation of the Norwegian Financial Mechanism and the EEA Financial Mechanism 2009–2014 at the first annual meeting. Participants mostly focused on reviewing the Combined Strategic and Annual Report for 2018 which will be published on the website. The report has also been approved by the Donors. They see Slovenia as example of good practice and a partner with a lot of experience and knowledge from whom they can learn as well. The Donors welcome the enhanced bilateral cooperation between the countries and believe such cooperation will grow in the future.