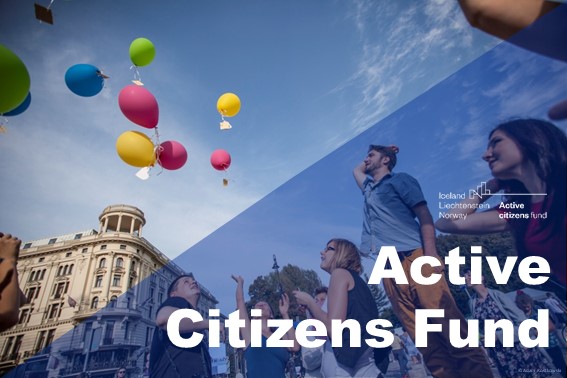 13 April 2021 – Call for proposals for micro projects offering a total of over EUR 100,000 in micro grants is closing on 13 April 2021 as the available funding has been fully allocated. A total of 74 project proposals were received under the call, of which 61 were complete project applications submitted by eligible applicants. Independent experts reviewed and evaluated project proposals, and selected 20 projects to receive support for urgent advocacy, legal, communication or other form of immediate action to tackle challenges or seize advocacy/campaign opportunities.
The list of projects selected for rapid funding under the call is available on the dedicated website of the Active Citizens Fund. The website also provides description of all projects supported by donor countries under the Active Citizens Fund so far.
Overlooked Children
One of the projects to receive support under the call was the project Spregledani otroci (Overlooked Children), a project carried out by društvo Vesele nogice (Happy Feet Association) to fight for the right of children with special needs to a continued access to therapy sessions and necessary support which was severely disrupted during the second wave of coronavirus and the subsequent lockdown in autumn. The project was about giving voice to individuals with special needs and their families who much too often go overlooked and overheard; the awareness raising activities carried out under the project aimed to draw attention to the negative impacts of the lockdown with cancelled support, therapy sessions and other services provided to these individuals and the damage done as a result, urging the authorities to find swift solutions to avoid any significant gaps in individuals' treatment and prevent their development regression.
Where did violence hide?
Slovenian Foundation for UNICEF used the funding opportunity under the call to respond to the increased risk of violence, abuse, neglect and psychological distress experienced by children during pandemic on a daily basis. As part of the project Kam se je skrilo nasilje? (Where did violence hide?) they delivered a series of training courses for teachers and administrative staff in schools to raise awareness of the issue of domestic violence during the period of imposed restrictions. The participants learned about how to recognise signs of domestic violence during pandemic and what to do to help the individuals experiencing violent behaviour.
For Sava River
Another project selected for funding was Za Savo (For Sava River) through which Eko krog (Eco Circle), a Slovenian Society for the Nature Conservation and Environmental Protection raises awareness among general public of the negative impacts of planning and building hydro power plants on the Sava River and calls on decision-makers to make the decision-making process more transparent.
For more information about the Active Citizens Fund and the projects it supports, please visit the official website of the Active Citizens Fund or follow the Active Citizens Fund on Facebook. You can also discover more about the Active Citizens Fund in Slovenia by using the hashtag #acfslovenia.
Source: Active Citizens Fund