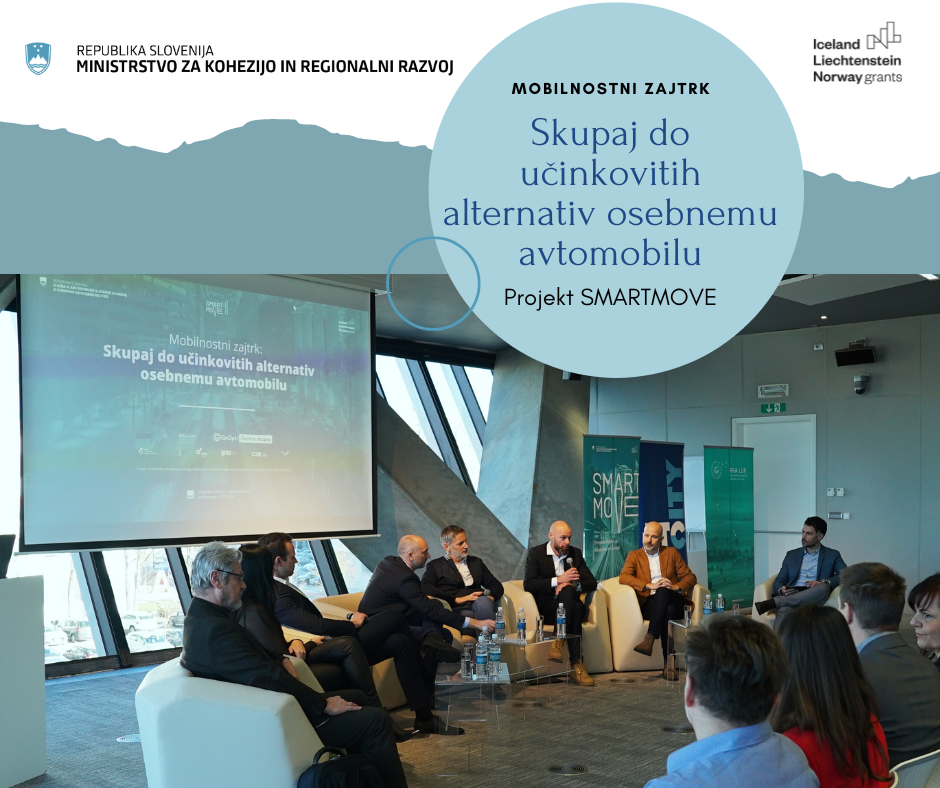 31 January 2023 – A mobility breakfast titled "Together for effective alternatives to the car" was held in BTC's Crystal Palace as part of the project SmartMOVE: Smart solutions for sustainable mobility, implemented under the programme Climate Change Mitigation and Adaptation.
Sustainable mobility experts, representatives of Ljubljana Passenger Transport, Slovenian Railways – Passenger Transport, Ministry of Infrastructure, and providers of new forms of transport – companies GoOpti, Nomago and Avantcar participated in the roundtable to discuss the potential synergies and find solutions for a multimodal travel system that would allow people to travel efficiently without owning a car.
One of the biggest challenges to sustainable mobility is the mass use of private cars that are used for the travel of only one person. It is the single most common cause of congestion and takes up too much space causing lack of parking spaces, which many people are faced with on a daily basis. It also has a huge environmental impact that will be felt by future generations. The development of a multimodal mobility system that can compete with the efficiency and convenience of a private car is one of the best chances to free ourselves from being trapped in the loop of automobility.
More about the event can be found on project's website.