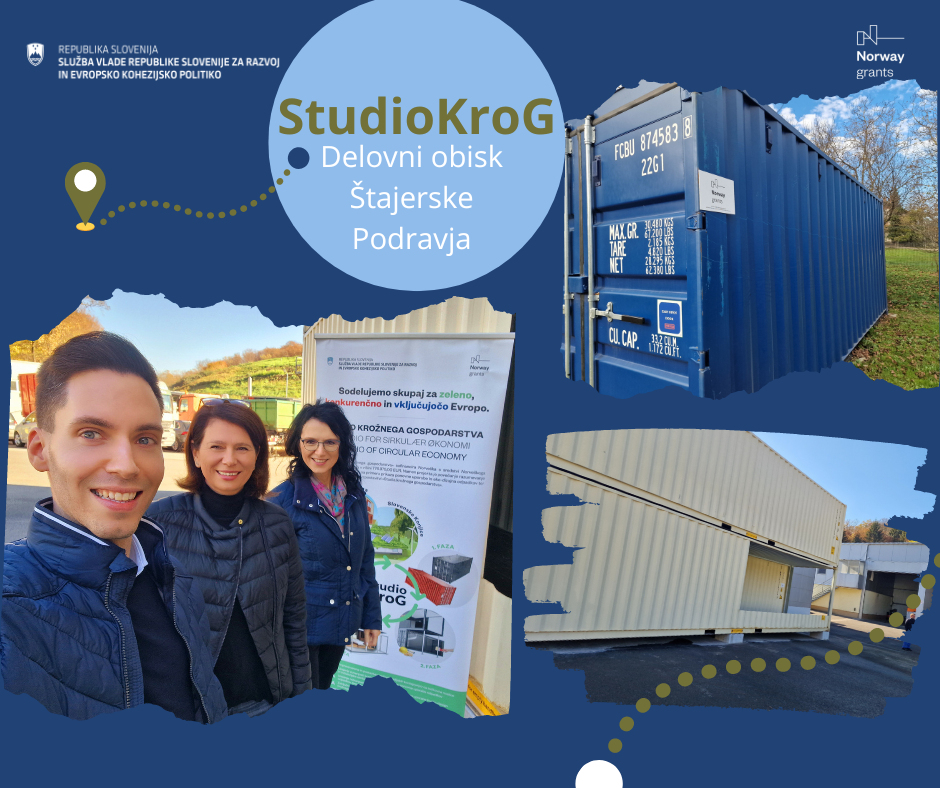 7 November 2022 – Representative of the Programme Operator paid a working visit in the frame of the project studioKroG – Studio of Circular Economy, co-financed under the programme Climate Change Mitigation and Adaptation.
As part of the whole-day visit and upon the invitation of the project promoter the Scientific Research Centre Bistra Ptuj and the project partner the Reuse Centre (CPU), the representative took a detailed tour of the already completed 1st phase of project implementation, namely preparation of the terrain and placement of used shipping containers on supporters.
Both pre-selected locations – in Slovenske Konjice and Rogaška Slatina– are now ready for the implementation of the 2nd phase of the project, namely arrangement of the surrounding area and the exterior of the containers in line with the reuse and industrial symbiosis principle.
See here for more information about the project.