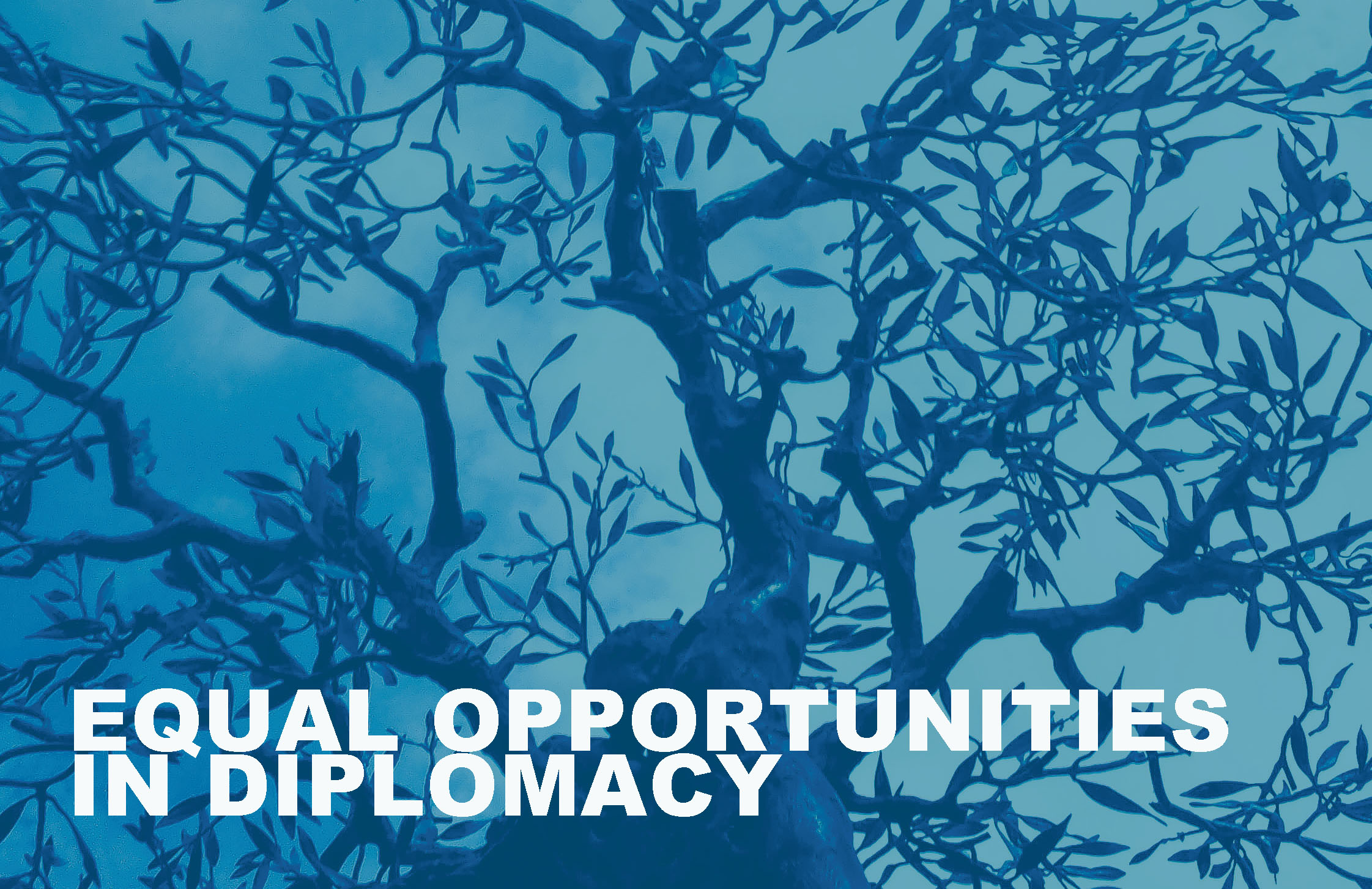 The Slovenian Ministry of Foreign Affairs, in cooperation with the Icelandic foreign ministry, conducted a study entitled "Empowered diplomacy: bridging the gender gap" on equal opportunities of women and men in diplomacy. Its findings suggest that since 2009, the situation regarding the gender gap in higher positions in Slovenian diplomacy has largely improved. The aim of the project was to obtain up-to-date and transparent insights into gender equality and equal opportunities in diplomacy, and to subsequently identify and design the necessary measures for further improvement. The study, which was completed last year, was funded by the EEA and Norway Grants under the Fund for Bilateral Relations.
Results of the study
The proportion of women in the top positions rose from 16% in 2000 to 40% in 2020. This increase partly coincides with the growing overall proportion of women in diplomacy – from 51% to 58% in the same period. The survey also found that fewer women than men apply for posts in Slovenian diplomatic missions and consular posts, but in relative terms, their applications are more successful. One of the notable findings of the survey is the particularly low proportion of women applying for the position of ambassador.
Some additional challenges remain:
More women than men feel discriminated against due to gender (39% of women in comparison with 15% of men in the surveyed sample);
Perceptions of gender equality still differ considerably;
The burden of family and caretaking duties is heavier for women, particularly when serving abroad.
A part of the survey was devoted to sexual harassment in diplomacy, and the answers to the questionnaire revealed that 23% of women had experienced sexual harassment in the workplace in the last decade, while trust in the system for reporting incidents of harassment remains low.
About the study
The study was carried out 10 years after the first survey of this kind was conducted at the Slovenian foreign ministry, and was designed as a mutual review by both participating states. In both countries, the study was prepared by projects groups established specially for this purpose. Preparatory work was done in the form of bilateral dialogues, analysis of gender gaps in higher positions over the last 10 years, drawing up a survey questionnaire for all employees, conducting a limited number of structured interviews and analyzing family policy instruments. The gap analysis examined five areas: power, awareness, culture, family and sexual harassment.
At the end of the project, the two project groups came together to draft common recommendations related to seven areas: commitments, zero tolerance for sexual harassment, improving and promoting life- and family-friendly policies, awareness raising, gender mainstreaming, making personnel decisions transparent and merit-based, and joining forces internationally.
This bilateral initiative, which was completed last year, was funded by the EEA and Norway Grants under the Fund for Bilateral Relations.
Empowered diplomacy: bridging the gender gap
Executive Summary – Empowered diplomacy: bridging the gender gap
Source: Ministry of Foreign Affairs