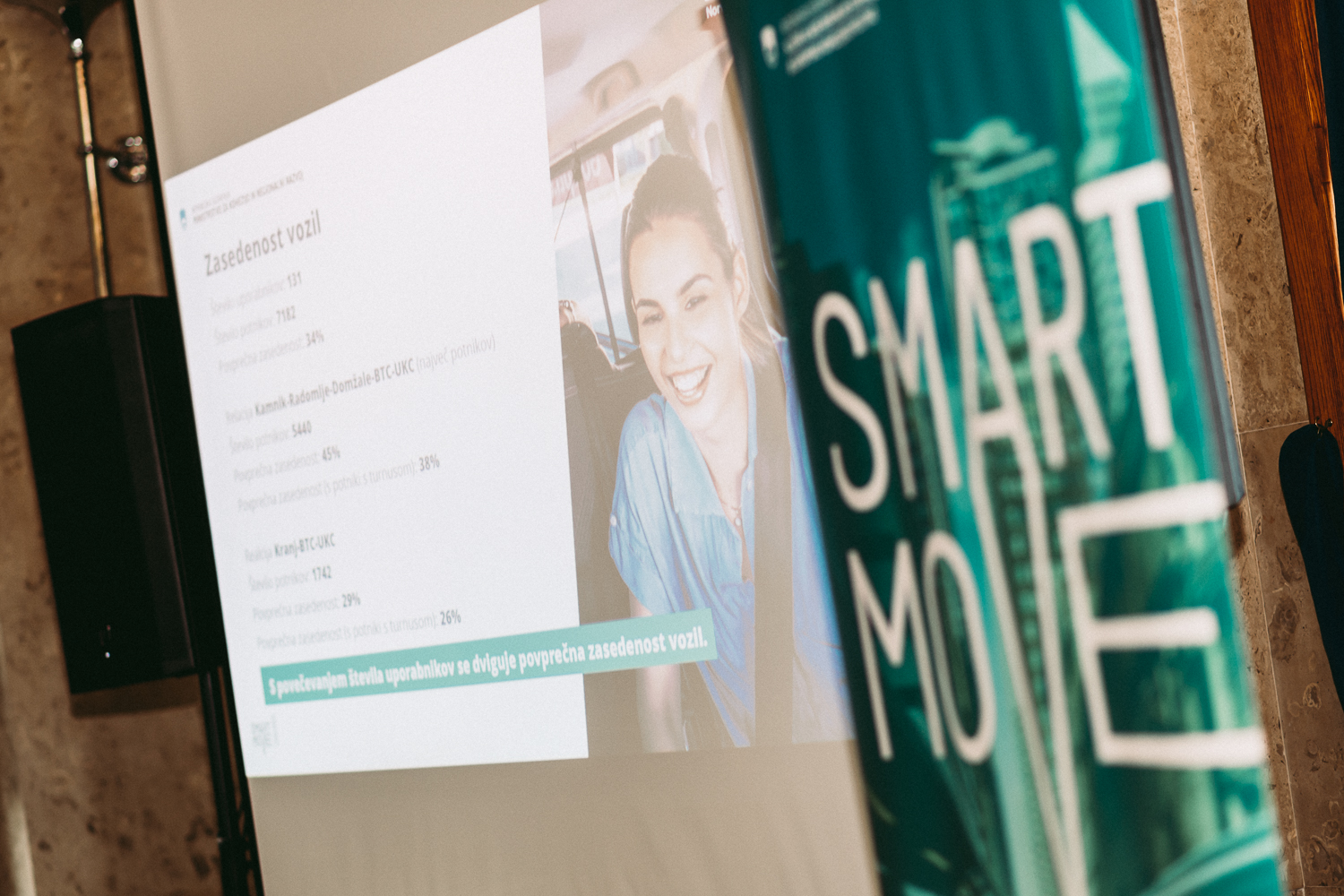 26 May 2023 – As part of a three-month dynamic group commuting pilot project, more than 100 inhabitants of the municipalities located between Kranj and Ljubljana got into a van every day and travelled to and from their workplaces located in the area of the University Medical Centre Ljubljana and BTC area in a sustainable way. As many as three quarters of users would continue to choose this mode of commuting, mainly because, unlike using their own car, such mode of transportation does not cause any worry or stress. They would be willing to pay around EUR 70 per month, which is less than half of the estimated actual cost per person. The remaining amount would need to be co-financed. The Jožef Stefan Institute estimates that this mode of transportation would bring 37% to 70% emission reduction, which is a strong motivation for participation.
Organised van transportation, where employees chose the time of departure and return, ran for three months, i.e. in February, March and April 2023, and was completely free of charge. The project was designed and fully supported by the SmartMOVE – Smart Solutions for Sustainable Mobility project which received EEA Financial Mechanism support. "Eight organisations are cooperating to find concrete solutions to improve mobility management in locations with high traffic, especially in order to mitigate the consequences of traffic load," said Klemen Gostič, representative of the Regional Development Agency of the Ljubljana Urban Region, RRA LUR, which acts as the project lead partner. He underlined that "more than 220,000 jobs are located in Ljubljana, which is more than a quarter of all jobs in Slovenia. This is why more than 120,000 people commute daily to Ljubljana. Ljubljana and its surroundings is the most heavily trafficked area in Slovenia, with motorised private traffic generating the largest carbon footprint. According to 2021 data, this accounts for 80% of all daily journeys at national level".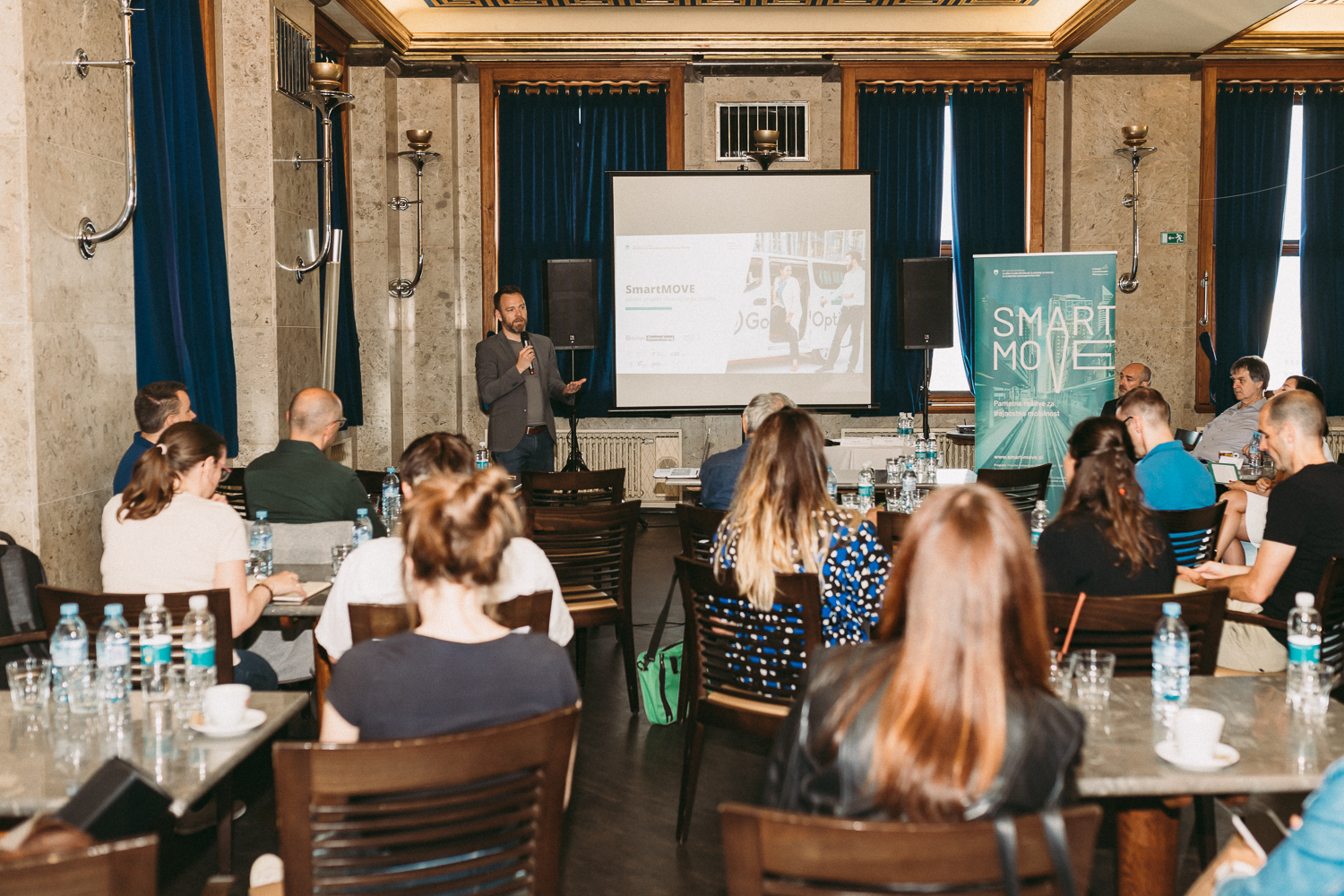 "The group commuting pilot project is one of the main project elements, alongside the development of mobility plans for selected companies, and we are pleased that it was carried out by an experienced partner GoOpti, who coordinated the transport perfectly. The thorough data processing carried out by the Knowledge Technologies Department and the Environmental Sciences Department at the Jožef Stefan Institute also gives us a very good understanding of the effects of this type of transport on reducing emissions", Gostič added.
The largest employer in the country, the University Medical Centre Ljubljana, also joined the SmartMOVE project with 8,500 employees. BTC d.d. for the BTC City shopping centre area and IKEA Slovenija d.o.o. also joined the project. Based on an analysis of the travel habits of employees in these areas, the municipalities of Kranj, Kamnik, Domžale, Radomlje, Komenda, Mengeš and Trzin were selected to participate in the pilot transport project. GoOpti received 573 applications for the shuttle service via the "Gremo skupaj" website, set up specifically for the project. 131 users were selected to use the shuttle service between one and five times a week.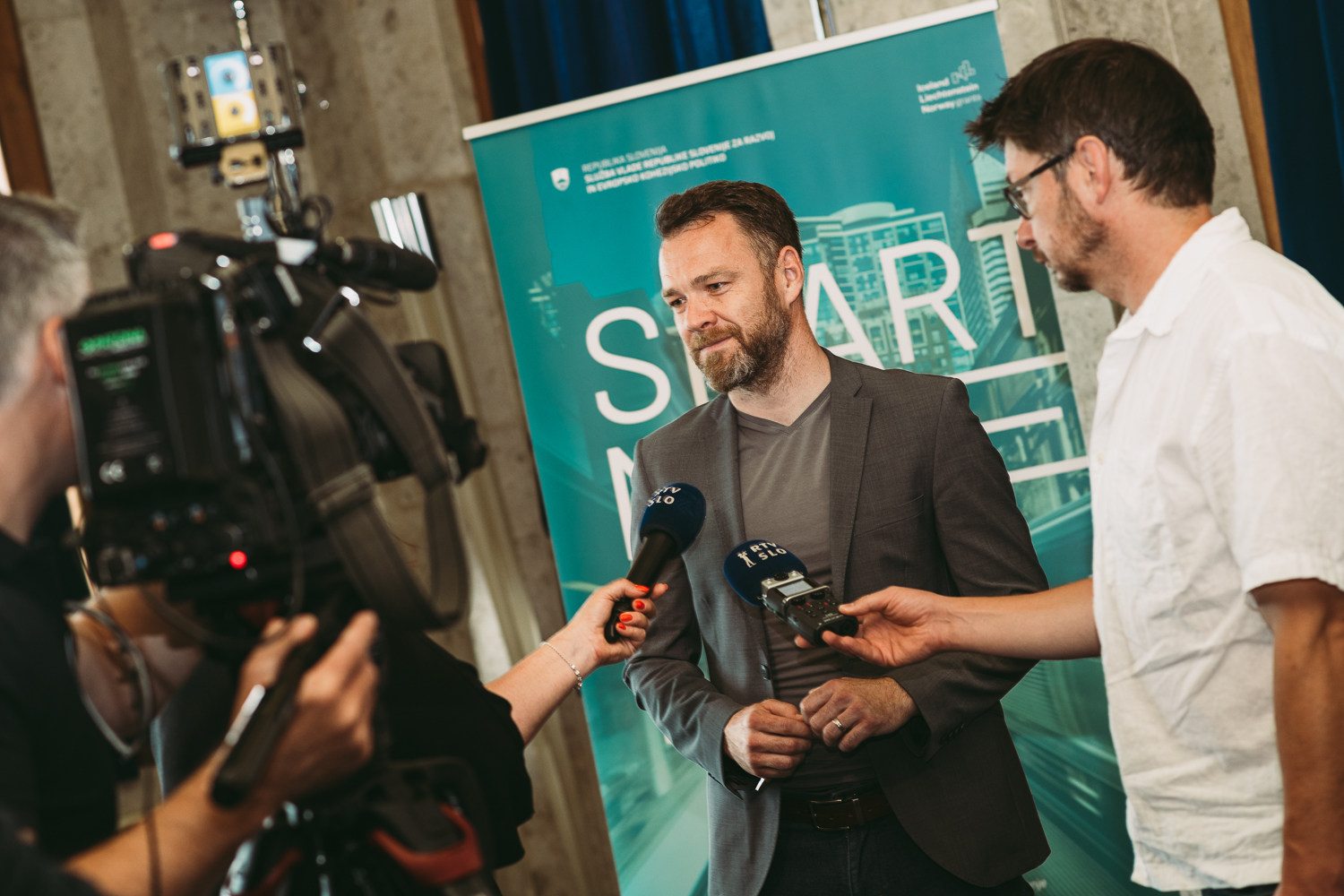 The analysis of the user satisfaction surveys showed that the dynamic shuttle, which adapts to demand, was the most popular with passengers who mostly make the same journeys with their own vehicle (73%). Passengers value the hassle-free nature of this mode of transport, its reliability, proximity to stations, convenience and the fact that they do not have to deal with finding a parking space. "We also included shift-workers as the pilot project needs to test as many scenarios as possible. This is one of the reasons why the average occupancy rate is relatively low (34%), however, the figures are positive as we have managed to reduce CO2 emissions by 37%, which could be improved by a further 20% if we used electric vehicles, and NOx and PM emissions by up to 70%", summarises Marko Guček, CEO of GoOpti.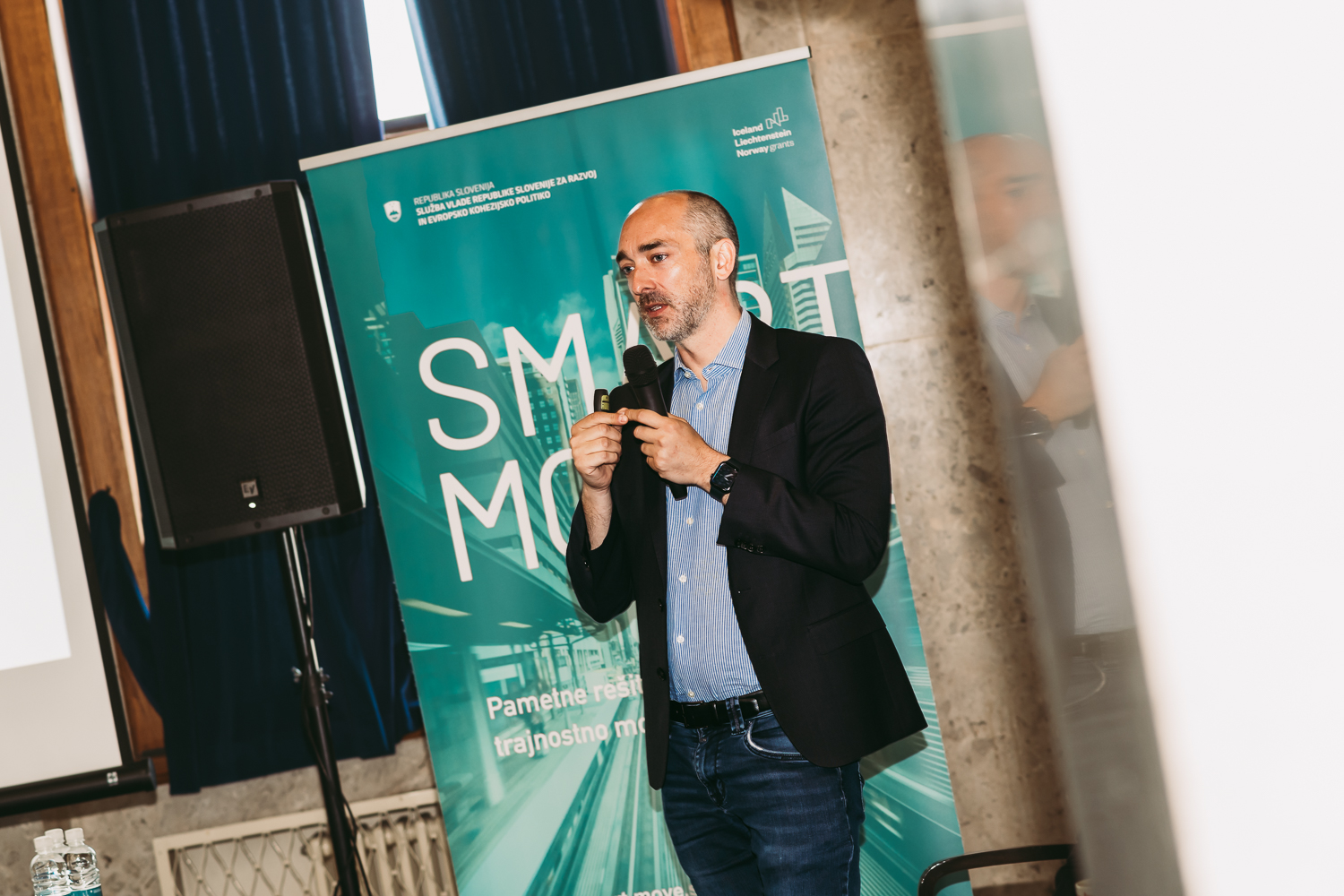 Prof. Dr. Marko Bohanec from the Knowledge Technologies Department at the Jožef Stefan Institute explained that the calculations are based on various scenarios and journeys and take into account factors such as the age of the vehicles that the analysed passengers would otherwise use, the type of fuel, the length of their journey, etc. The route Komenda – University Medical Centre gave the best results. "A higher average occupancy rate, such as on the Kamnik – Radomlje – Domžale – Ljubljana route, would certainly mean a significant reduction in commuting emissions," explained Marko Guček, CEO of GoOpti, adding that the Domžale route could easily be expected to reach the desired 75% occupancy rate at peak times.
"We believe that a dynamic shuttle is possible in the long term, but it requires close cooperation of the public transport companies, co-travel, businesses and users. The government should consider whether this transport modality and possible alternatives could be functionally integrated into a mobility management strategy and, on this basis, to redesign the co-financing model. On the other hand, employers could also contribute by redirect their investment in parking towards various forms of sustainable mobility for their employees. Municipalities as well as everyone involved in the model, could also play a role," Guček concluded. He added that they would like to work more closely with public transport companies in the future: "We would like to test dynamic group transport from home to the public transport station and back." They also see a future in opening up the app for co-travel, which would allow them to make use of the free seats of vehicles already on the road daily.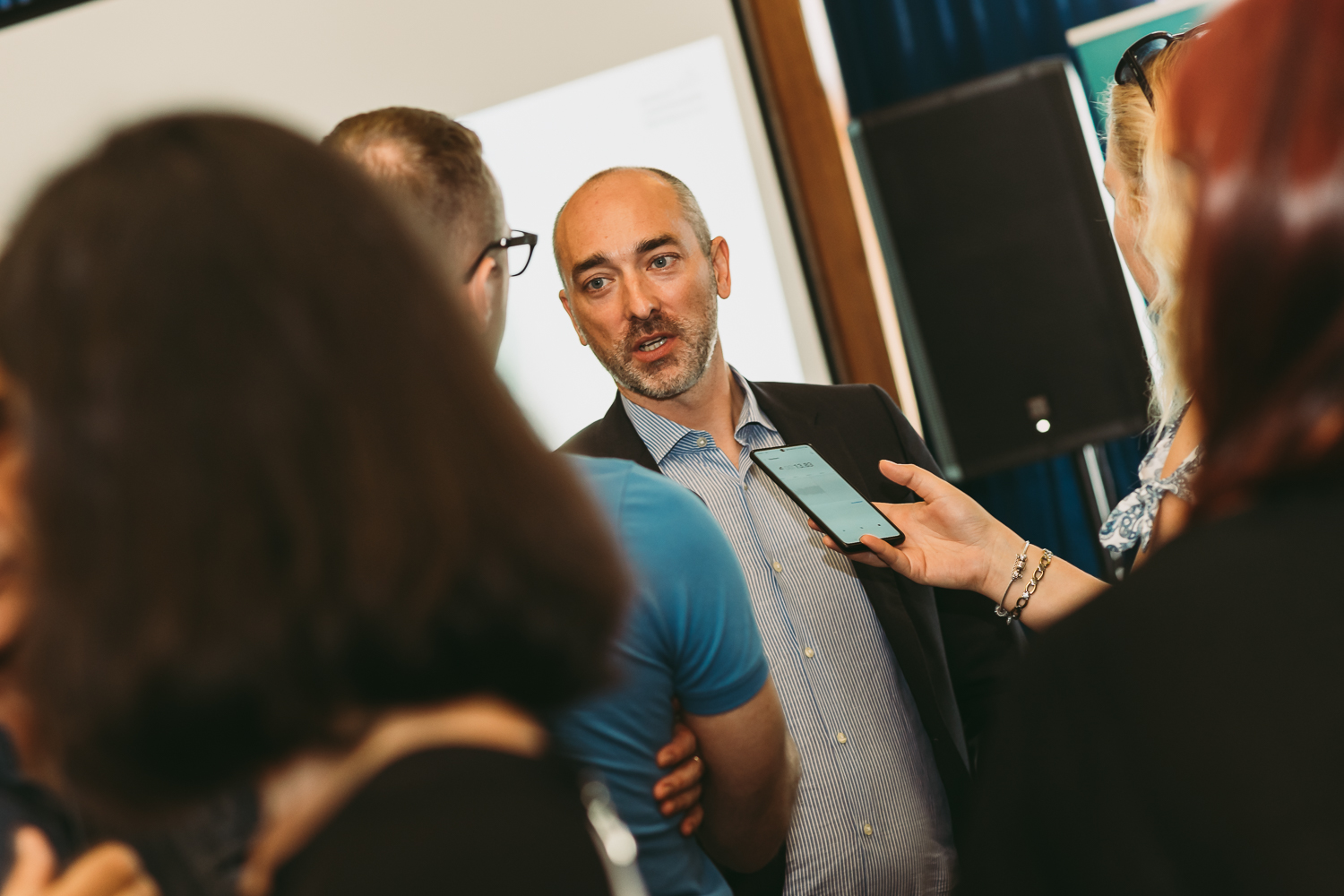 Klemen Gostič from RRA LUR invited companies to start addressing sustainable mobility of their employees more intensively. To this end, the SmartMOVE: Smart Solutions for Sustainable Mobility project is planning free training sessions for companies that will take place in autumn 2023, both to raise awareness among management about possible measures and to motivate employees to change their travel habits. Applications are already open at www.smart-move.si.