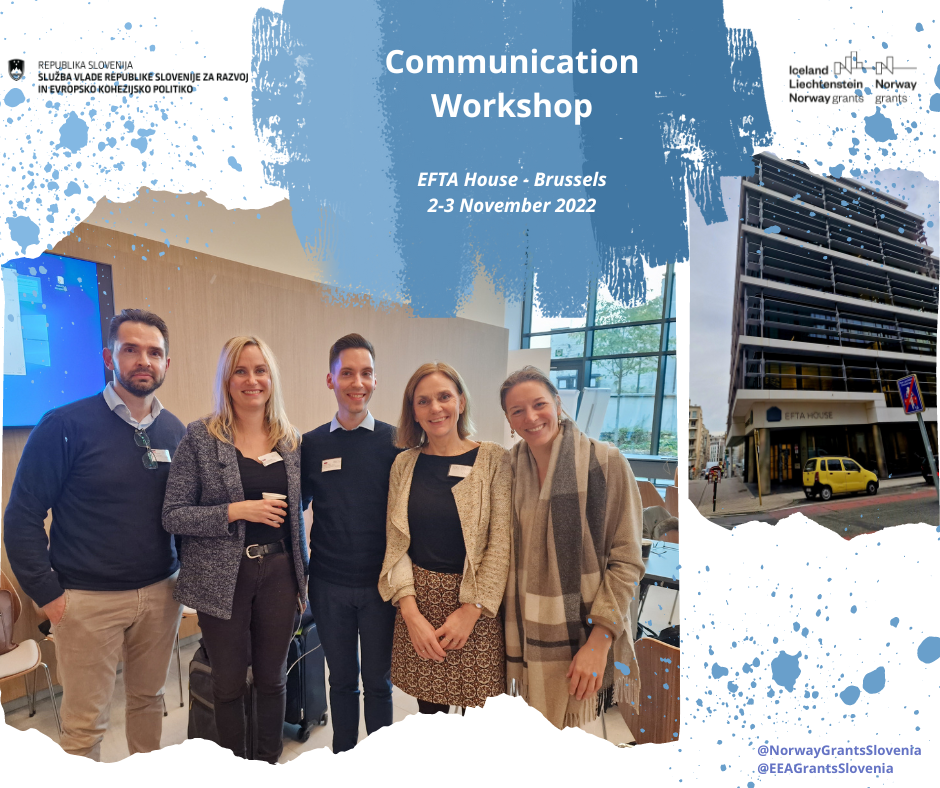 2 and 3 November  2022 – National Focal Point attended a two-day communication workshop in the organisation of the Financial Mechanism Office in Brussels.
A two-day event, attended by more than 50 representatives of the National Focal Points, fund operators, embassies and the Donor States focused on #storytelling and best communication practice examples.
On the first, somewhat more theoretically oriented day, the participants were acquainted with good practice examples in the field of communication. A slightly more practically oriented second day served with  interactive group work.
We were happy to respond to the invitation of the Financial Mechanism Office and for the first time met in person in the pleasant atmosphere of the EFTA House in the center of Brussels.