EEA and Norway Grants Fund for Youth Employment candidates also from Slovenia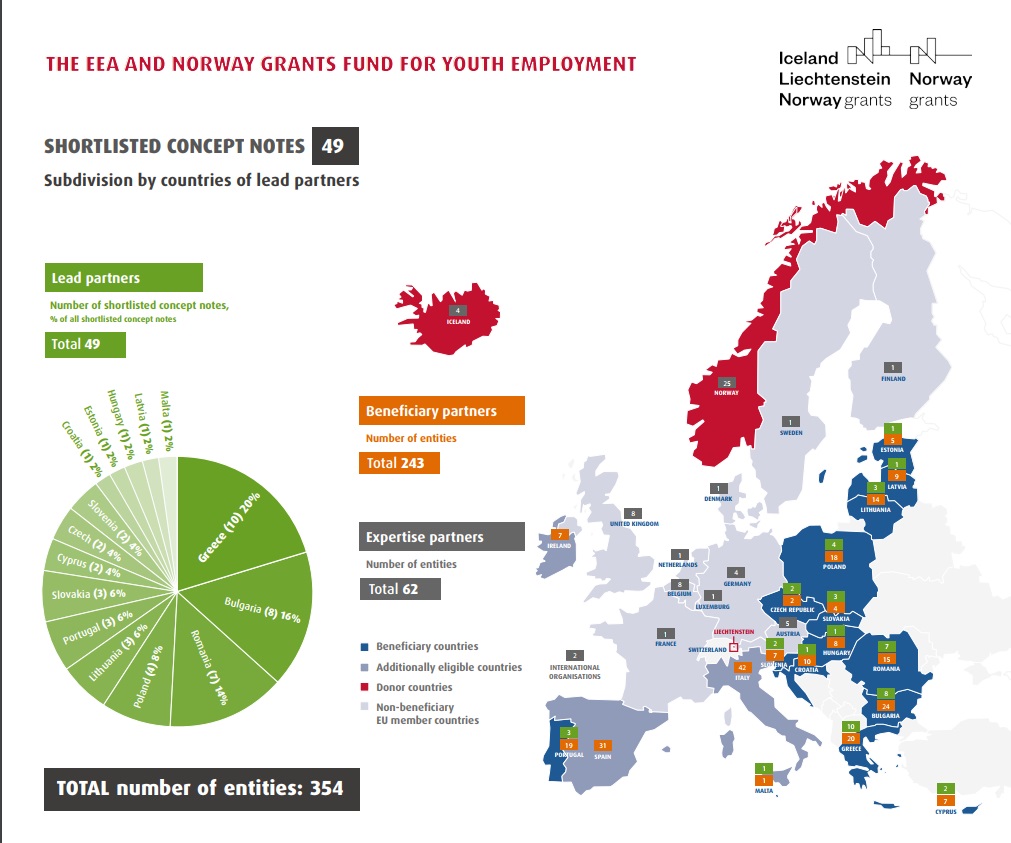 For the second phase of the call for proposal within the EEA and Norway Grants Fund for Youth Employment, full application phase, the FMO, together with the Financial Mechanism Committee (FMC), selected 49 consortia (concept notes) which have been invited to submit the full proposals.
Selected consortia include lead partners that come from all 15 Beneficiary States that is: Estonia, Latvia, Lithuania, Poland, Czech Republic, Slovakia, Hungary, Slovenia, Croatia, Romania, Bulgaria, Greece, Cyprus, Malta and Portugal where the majority of the Lead Partners are established in Greece (10 concept notes). Malta, Latvia, Hungary, Estonia and Croatia are represented by only 1 selected concept note.
Detailed information regarding the subdivision of shortlisted concept notes by countries of lead partners are presented on infographics above.